Town Parks
Chapter 38 of the Berlin Municipal Code relates to Town Parks.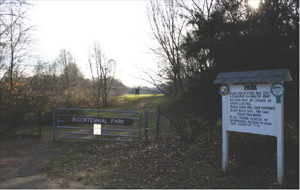 Park is defined as any developed or improved piece of real property, or any portion thereof, owned by the town that is used primarily for active recreational, sporting or ceremonial activity and that requires active maintenance. The definition of a park includes, but is not limited to, ball fields, golf courses, tennis and basketball courts, pools, playgrounds, schoolyards, civic and military monuments, picnic pavilions, and recreational ponds.

Hours of Operation: All parks and open space lands shall be open dawn to dusk, seven days a week, except at other times designated by the park and recreation commission or the conservation commission, respectively.

To learn more about the regulations and restrictions pertaining to Town Parks, please contact us.
Contact Us
Phone: (860) 828-7080
Fax: (860) 828-7590
Records Department:
M-F 8:00 a.m. - 4:00 p.m.
Emergency: 24 Hours a Day