For Your Information (FYI)
Did you know that The Berlin Senior Center Has a Lending Library?
We have a nice selection of large print books, bestsellers and paperbacks. We use the "honor system". You can select up to two books at a time. Keep them as long as you want-then return them back to our library. We do accept donations "gently used" hard covers and paperbacks. Donations can be dropped off at the Senior Center.
American Foundation for the Blind Launches Web Site for Seniors
The AFB Senior Site (www.afb.org.seniorsite) is designed for seniors losing their vision, their families, and the professionals who serve them. The site is rich with information including photos, videos, articles and resources links-to enhance the independence of older people beginning to experience vision loss.
Legal Services
provided by the Senior Law Program of the Greater Hartford Legal Assistance Office in Hartford offers seniors, age 60 and older, free legal advice. They handle legal issues regarding: housing, government benefits, family law, nursing home rights, etc. They also prepare advance directives such as power of attorney and living wills for seniors who are unable to leave their home or who have urgent medical problems. PRIORITY IS GIVEN TO SENIORS WHO HAVE THE GREATEST ECONOMIC AND SOCIAL NEED. Please call their Hartford Office at 541-5030 for more information.
The Consumer Law Project For Elders

Is a project of the Connecticut Legal Services, a non-profit law firm. They help seniors resolve consumer problems. People, age 60 and older, (of any income level) can call them if they have a consumer problem. Their phone number is 1-800-296-1467, Monday through Friday from 9:00am to 9:00pm.
The Connecticut Telemarketing Do Not Call List

Is now part of the National Do Not Call Registry. If you have previously signed up for the Connecticut Do Not Call List, your registration has already been added to the National Do Not Call List. If you want to register for the first time, call 1-888-382-1222. You must call from each phone number your want to register. No written, faxed or emailed registration will be processed.
Cell Phone Users

Your cell phone number can now be released to telemarketing companies and you may receive sale calls. You will be charged for these calls. To prevent this, call the following number from your cell phone 1-888-382-1222. It is the National Do Not Call List. It will block your number for five years.
Dial 211 Infoline

Is a partnership of the Connecticut United Ways and the State of Connecticut. It provides a single source for information about community services, referrals to human services and crisis intervention. It's toll free from anywhere in Connecticut and operates 24 hours a day, 365 days a year. Give it a try!
Key Keeper Program
Attention, Attention! We have a program that you will want to take advantage of. It is the Key Keeper program. The purpose of this program is to assist persons in need when the family, neighbors, or friends cannot be contacted. The key keeper program is offered to persons of limited mobility and social contacts. This program is intended to reduce needless suffering and/or hardship on the part of sick or injured persons and to eliminate damage to property should forced entry otherwise be required. You will need to fill out a form that is available at the Senior Center or Police Station. You will take your key and form to the Police Dept. This program is available for residents in Berlin. We hope you will join us to make our communities safe and to avoid tragedies.
File of Life

The File of Life is a voluntary program designed to help your local first responders to quickly obtain in an emergency your necessary medical history, your support needs, and your emergency contact information. The File of Life is a refrigerator magnet with an attached red plastic pocket labeled 'FILE OF LIFE". In the plastic pocket is a tri-fold card on which you can record your vital emergency information. Fill in the information on the card. Remember, the information will help first responders to better assist you in an emergency. When you finish filling out the card, fold it and place it back into the 'FILE OF LIFE' plastic pocket and then place the whole thing on the outside of your refrigerator. Simple as that! It could help save your life. The File of Life is also available in pocketbook size. Both styles are available at the Berlin Senior Center and have made available by Friends of the Berlin VNA. Don't forget to keep your FILE OF LIFE information up to date!!
Social Security Announces New Online Service for Replacement SSA-1099s
My Social Security Account
-my Social Security is a secure, online account people use beginning in their working years and continuing throughout the time they receive Social Security benefits. Once the account is created, it is used by people who are working to keep track of their earnings and to get estimates of future benefits. People already receiving benefits manage them with their account-changing their address, starting or changing direct deposit, getting a benefit verification letter, and more. In addition to those existing services, beneficiaries will now be able to immediately get their SSA-1099 replaced without needing to call or visit an office and often wait for a replacement form in them mail. "Setting up a my Social Security account is quick, easy, and secure; plus it's a great way to do business with Social Security." For more information, please go to www.socialsecurity.gov/myaccount.
Special Registry

The Special Needs Registry is a completely voluntary program which allows Berlin residents to make police, fire and EMS aware of any special needs or disabilities they may have in case of emergency, evacuation or an extended time period without utilities. the information on the registry is only used for emergency notification purposes and kept confidential. The Registry is a helpful tool that allows police, fire and EMS to better serve you in times of need. You will need to fill out a form that is available at the Senior Center or Police Station. The form can be mailed, faxed or hand delivered to the Police Department.
Hearing Aid Assistance for those with Low Income-
Audient is a nationwide program that helps those in need obtain hearing aids at a reduced cost. Candidates are qualified based on their annual household income. For info on income guidelines, call Audient at 1-866-956-5400 or visit
www.audientalliance
. org.
Free Cellphones-
If you are part of a government program such as energy assistance, SNAP, Medicaid, etc. you may qualify for a free cell phone through Assurance Wireless or Safelink. To see if you qualify for a free cell phone through Assurance Wireless call 1-800-395-2171. You can get more information on Safelink by visiting their website at www.safelinkwireless.com.
Contact Us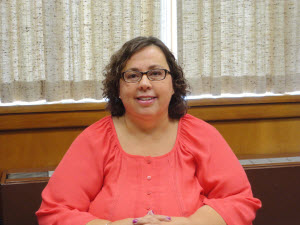 More Information
Find content and services related to this page.