Senior Services
The Berlin Senior Services Department promotes Healthy Aging by providing opportunities for the productive and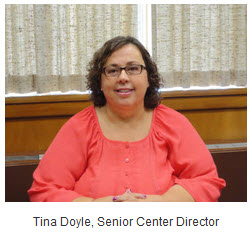 satisfying use of leisure time, to create an environment for ongoing socialization and to develop quality programs and services which will contribute to meeting those needs, while serving as a focal point and bridge to other services for older adults. The Senior Center provides information and assistance to seniors, their family members and caregivers connecting them to state and local resources. The Center offers Health & Fitness, Recreational and Social programs, to support independence and encourage their involvement in and with the community, emanating from a facility that is safe, accessible and attractive. Daily transportation services are offered for the elderly and disabled residents of Berlin. A daily nutrition program is offered which includes a Congregate Meal at the Center and meal delivery to homebound seniors. The Center is the intake site for the Fuel Assistance program, and the AARP Free Tax Aide. The Center is committed to offering an open and welcoming space to everyone.
Senior Center's Main Number: 860-828-7006

AARP Tax-Aide in Berlin
The AARP Tax-Aide Program will be available this upcoming tax season at both the Berlin Senior Center and the Berlin-Peck Memorial Library. Appointments will be available Thursdays at the Senior Center and Tuesday afternoons at the Library. Like last year, Taxpayers will need to pick-up and complete the intake booklet PRIOR to their scheduled appointment. Booklets can be obtained from either the Senior Center or the Library. A separate appointment will be required for each tax year to be completed. We will begin scheduling January 9th, so please do not call for an appointment before then. Berlin Senior Center: (860) 828-7006, Berlin-Peck Memorial Library: (860)828-7125. We're glad to be open again this tax season and look forward to seeing our clients!
Energy Assistance Program
We are taking appointments for Energy Assistance applications for those seniors 60 yrs and older who heat with DELIVERABLE FUEL (OIL, KEROSENE & PROPANE). We will start taking applications for Electric and Gas customers starting late November. Appointments are scheduled from 9-3pm on Thursdays at The Berlin Senior Center. Those residents under the age of 60 yrs old would apply at the Berlin Social Services Dept. 860-828-7007 at Town Hall. Annual Income guidelines (for households whose heat is not included in their rent) are:
One Person Household – Income cannot exceed $ 39,761
Two Person Household – Income cannot exceed $ 51,996
No Liquid Asset Test
Please call Victoria at 828-7006 with any questions you may have regarding eligibility requirements and documentation when scheduling your appointment. - Bank statements needed to prove SSD/SSI/Social security benefits or child support.
- 1099 or Stub is required for Pension.
- Household will be required to document their income from either the previous thirty days or four consecutive weeks anytime in the last three months prior to the date of application.
Information to Share:
Access Through Technology- The goal of the Access Through Technology program is to ensure that every person with combined hearing and vision loss has access to telecommunication equipment and necessary training, granting every individual the opportunity to interact and communicate with the world around them.
Assistive Technology Loan Program (ATLP)- ATLP is a financial loan to help purchase AT devices and services which can be repaid at a lower monthly fee. Any individual with a disability that permanently affects the major life activity and who has been a resident of Connecticut for at least one year, or parents, guardians, family member or legal representative of the person with a disability can apply for a loan.
Suspension of Bus Fares Statewide Continues Through March 31, 2023
The Connecticut Department of Transportation (CTDOT) announced that all public transit buses will be fare-free across Connecticut through March 31, 2023. A previous policy signed by Governor Lamont made buses fare free from April 1, 2022 through June 30, 2022, but that was extended to December 1st in a budget passed by the legislature and signed by the Governor on May 9, 2022. The legislature held a special session on November 28, 2022 which passed a bill to continue the fare free program, this bill was signed by the Governor on November 29th, 2022.
Free services include all CTtransit local buses statewide, CTtransit Express and CTfastrak services. ADA Paratransit is also fare free statewide through March 31, 2023.
Contact Us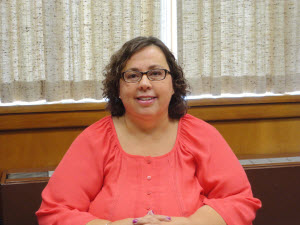 More Information
Find content and services related to this page.