Parks and Recreation Commission
Parks & Recreation Commission - Updated Membership February 2021
Purpose/Authority:
Town Charter –
Section 8-13-1. Parks and Recreation Commission. Members. There shall be a Parks and Recreation Commission composed of seven (7) electors of the town, not more than four (4) of whom shall be of the same political party, all to serve for terms of three (3) years each. In the month of January of each year, the Council shall appoint an elector to fill each vacancy and expired term. Each member shall hold office until a successor is appointed and qualified.
Section 8-13-2. Parks and Recreation Commission. Duties. It shall be the duty of the said Commission to supervise the use of all public parks and playgrounds within the limits of the town; to provide recreation programs; to control the activities carried on within said areas; to establish rules and regulations for use of said areas; to maintain all parks and recreation grounds of the town; to prepare plans and make recommendations to the Manager for expansion, improvement and acquisition of park areas within the town; andto supervise the carrying out of such other duties as may be specified by the Manager and Council.
Section 8-13-3. Parks and Recreation Commission. Miscellaneous. All purchasing shall be carried out by the Manager as set forth in Chapter 5 of this Charter. No person shall be employed without approval of the Manager.
View Minutes and Annual Reports
Contact Us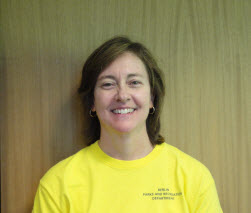 Phone: (860) 828-7009
Fax: (860) 828-1627
M-W 8:30am - 4:30pm
Th 8:30am - 7:00pm
F 8:30am - 1:00pm
More Info
Find content and services related to this page.