Visiting Nurses Association
Berlin Visiting Nurse Association is a community-based, non-profit, home health agency established in 1926. Berlin Visiting Nurse Association is licensed by the State of Connecticut, certified by Medicare and Medicaid.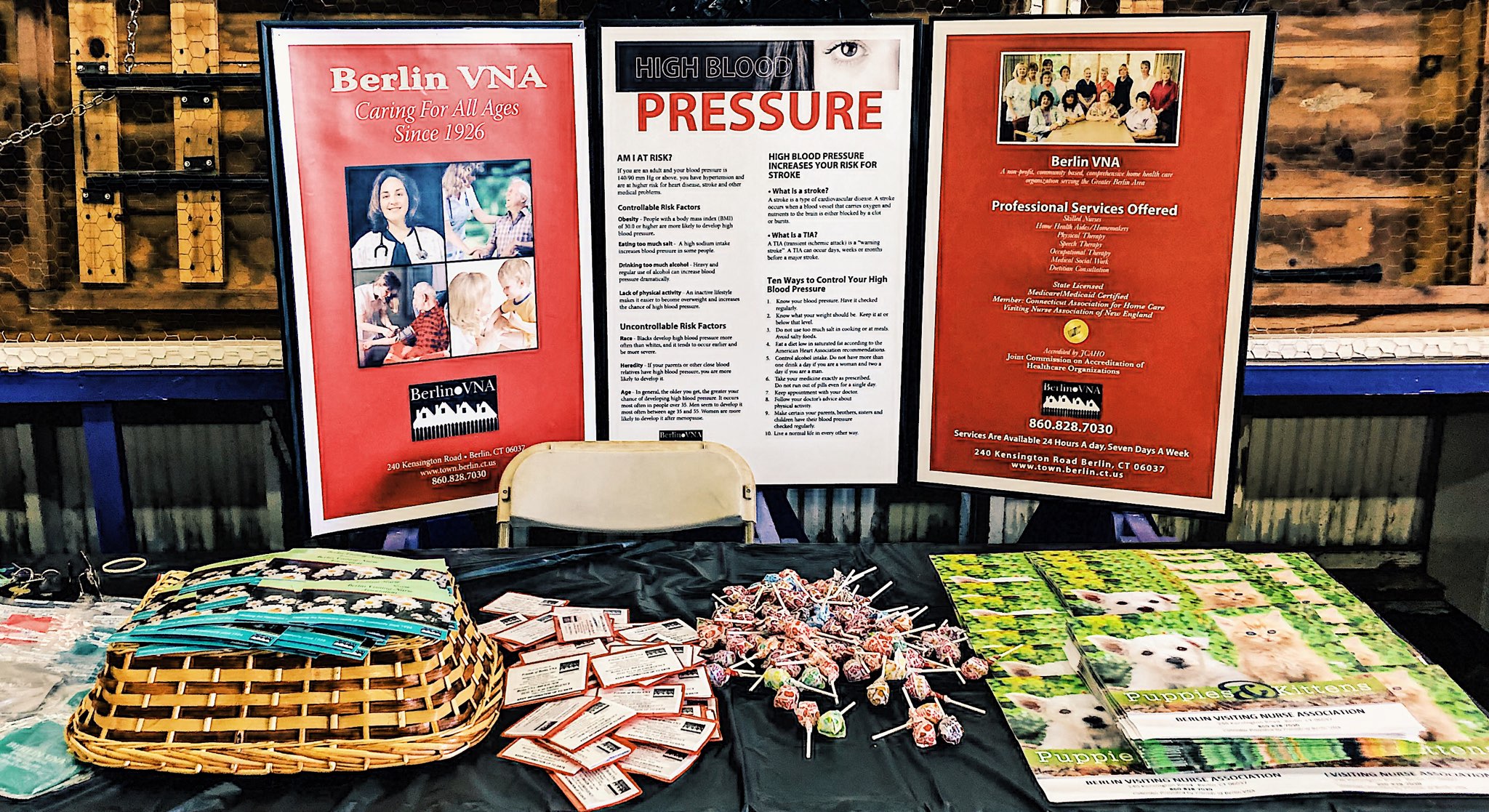 * Our Goal is to Keep you at Home *
Our Services include:
Skilled Nursing Care, Home Health Aides, Wound Care, Nutritionist, Medical Social Workers, Physical Therapists, Occupational Therapists, Speech Therapy.
Our Staff is:
Bi-lingual
Towns we service are:
Berlin, Kensington, East Berlin, and surrounding towns on a case-by-case basis.
Accepted Insurances:
Medicare, Medicaid and most private insurances are accepted.
Referrals:
Referrals can be made by Physicians, Hospitals, Skilled Nursing Facilities, Rehabilitation Centers, Family Members and self.
You have a Choice: Ask for The Berlin VNA
The Mission of the Berlin Visiting Nurse Association is to:
Provide Quality Home Health Service to the Residents of Berlin, Connecticut.
Provide School Health Services to Public and Private Schools under Contract.
Promote Further Wellness in the Community.
Contact Us
Phone: (860) 828-7030
Fax: (860) 828-7420
M-F 8:00 a.m. - 4:00 p.m.
24-Hour Nurse ON CALL Phone 860.828.7030 Fax 860.828.7420
More Information
Find content and services related to this page.