Pistol Creek
Pistol Creek Clubhouse can be rented on a limited basis. Click here for the Policies and Fees information, click here for the reservation request form.
If use of alcohol is being requested, please complete this form.
Please note during the following time frames that Pistol Creek is not available for rental - Tuesday, Wednesday, Thursday nights throughout the year, weekdays, June 1-September 1 and mid-October until mid-January. Time available may be adjusted based on needs of the Department and/or Town. Other times, dates may be limited and all are dependent of staff coverage. All requests will be reviewed on an individual basis. Requests should be submitted at least two months in advance to insure all paperwork and approvals have been finalized.
Contact Us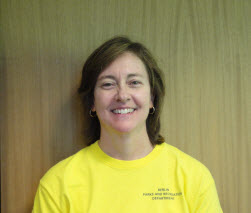 Business: (860) 828-7009
M-W 8:30am - 4:30pm
Th 8:30am - 7:00pm
F 8:30am - 1:00pm
More Information
Find content and services related to this page.