Other Services
The Town Clerk also provides the following services for the Town of Berlin:
Notary Services:
Notary services are available in the Town Clerk's office during our normal business hours. The cost is $5 per notary signature and we accept Cash or Check only (no credit or debit cards). Make sure to bring your photo ID, such as a valid Driver's License or Passport. * Please be aware that we are unable to notarize Wills or I-9 Employment Verification forms.
Notary Public Certificate Recording:
If you have recently become a Notary, or have updated your address or name with Secretary of State's office, your Notary Certificate is required to be recorded in the Town Clerk's office in your

town of Residence

. We will need to see your photo ID and the cost is $20 cash or check to register your certificate.
Notary Public Licensing:
Please note that notary public licensing is done through the State of Connecticut. For information on how to apply to become a notary or other information for existing notaries, please visit their website by clicking the link

here

.
Contact Us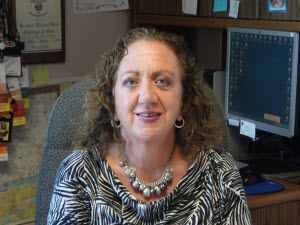 Phone: (860) 828-7036
Fax: (860) 828-7137
M-W 8:30am - 4:30pm
Th 8:30am - 7:00pm
F 8:30am - 1:00pm
More Information
Find content and services related to this page.