Land Records
GENERAL INFORMATION & OVERVIEW
Land record recordings do not require appointments.
For customers without a land record subscription, only the Land Record Index is available to view online. Copies of land record documents are $1.00 per page and can be requested in person or by mail.
We offer subscriptions to our customers who need to view the images through RECORDhub.
You will be redirected to RECORDhub, our online land record search by clicking the following link: Berlin Land Record Search. Here you can choose a subscription and create an account.
*To better serve our land record search customers at this time, RECORDhub has implemented a temporary subscription with no subscription fee and $2.00 per page print for our customers. The alternative subscription can be found using the link above under "Land Records - Temporary No Fee" and will be available as a third option in the list of subscriptions. All current RECORDhub subscriptions will remain in affect.*
We have also uploaded all MAP IMAGES into RECORDhub.
Subscription Options:
"Complimentary - No Images" - view the Land Record Index only (no document images)
"Land Records" - view Land Record Index and Images (Subscription required)
** IMPORTANT UPDATE FROM COTT SYSTEMS REGARDING RECORDHUB **
"As part of our ongoing efforts to improve application and web security, we are disabling the unsecure HTTP protocol on 11/08/2021. Any links saved on your computers as shortcuts or favorites will need to be updated to the https:// protocol"
E-RECORDING OPTIONS
Berlin accepts documents by electronic filing. The operating procedures contain the specific requirements for electronic filing. There are four electronic filing vendors:
Simplifile 800-460-5657

CSC 866-652-0111

EPN 888-325-3365

Indecomm Global Services 877-272-5250
Do you need to electronically file a deed of conveyance? Please see, How to Electronically File OP-236 Real Estate Conveyance Tax Form
Notice from the State regarding Electronic Conveyance Tax Return
The Connecticut Department of Revenue Services (DRS) is currently undergoing a multi-year, multi-phase information technology (IT) modernization initiative. As part of the initiative, DRS has begun replacing the Taxpayer Service Center (TSC) with myconneCT and will replace the TSC Real Estate Conveyance (e-REC) system with myCTREC, which is safe, secure, and user-friendly.
Effective Tuesday, September 13, 2022, taxpayers will need to use myCTREC to file and pay Form OP-236, Real Estate Conveyance Tax Return, electronically.
Click here for more info.
PUBLIC ACT 21-173: UNLAWFUL RESTRICTIONS
In accordance with Public Act 21-173 the Office of Policy and Management has provided, under Section 1(f), the Unlawful Restrictive Covenant Form. An Affidavit has also been provided as an additional tool shall a landowner wish to use this under the provisions of Section 1(c) to file a form or affidavit. There is no cost to record this on the town land records.
ADDITIONAL FORMS
Contact Us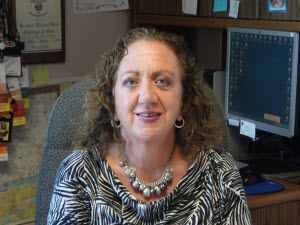 Phone: (860) 828-7036
Fax: (860) 828-7137
M-W 8:30am - 4:30pm
Th 8:30am - 7:00pm
F 8:30am - 1:00pm
More Information
Find content and services related to this page.