Land Records
GENERAL INFORMATION & OVERVIEW
Land record recordings do not require appointments.
For customers without a land record subscription, only the Land Record Index is available to view online. Copies of land record documents are $1.00 per page and can be requested in person or by mail.
We offer subscriptions to our customers who need to view the images. A land record subscription for 1 year is $130. To become a subscriber please complete the subscription form and email it to our office kwall@berlinct.gov.
The following information will help you search for Land Records in the Town of Berlin Berlin Land Record Search. You will be redirected to RECORDhub, our online land record search.
*To better serve our land record search customers at this time, RECORDhub has implemented a temporary subscription with no subscription fee and $2.00 per page print for our customers. The alternative subscription can be found using the link above under "Land Records - Temporary No Fee" and will be available as a third option in the list of subscriptions. All current RECORDhub subscriptions will remain in affect.*
We have also uploaded all MAP IMAGES into RECORDhub.
Subscription Options:
"Complimentary - No Images" - view the Land Record Index only (no document images)
"Land Records" - view Land Record Index and Images (Subscription required)
** IMPORTANT UPDATE FROM COTT SYSTEMS REGARDING RECORDHUB **
"As part of our ongoing efforts to improve application and web security, we are disabling the unsecure HTTP protocol on 11/08/2021. Any links saved on your computers as shortcuts or favorites will need to be updated to https://cotthosting.com."
E-RECORDING OPTIONS
Berlin accepts documents by electronic filing. The operating procedures contain the specific requirements for electronic filing. There are four electronic filing vendors:
Simplifile 800-460-5657

CSC 866-652-0111

EPN 888-325-3365

Indecomm Global Services 877-272-5250
Do you need to electronically file a deed of conveyance? Please see, How to Electronically File OP-236 Real Estate Conveyance Tax Form
PUBLIC ACT 21-173: UNLAWFUL RESTRICTIONS
In accordance with Public Act 21-173 the Office of Policy and Management has provided, under Section 1(f), the Unlawful Restrictive Covenant Form. An Affidavit has also been provided as an additional tool shall a landowner wish to use this under the provisions of Section 1(c) to file a form or affidavit. There is no cost to record this on the town land records.
ADDITIONAL FORMS
Contact Us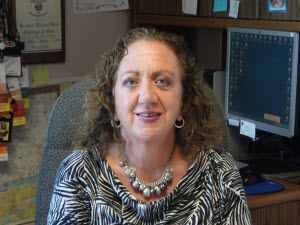 Phone: (860) 828-7036
Fax: (860) 828-7137
M-W 8:30am - 4:30pm
Th 8:30am - 7:00pm
F 8:30am - 1:00pm
More Information
Find content and services related to this page.